Greenbriar is an intentional community and a model for sustainable community living by consensus decision making.
Our land stewardship program maintains and provides a space for a variety of Educational Programs, Workshops and Events.
Participation in community life is an integral part of our learning process.
Marsalom Inc. / Greenbriar School was established in 1969.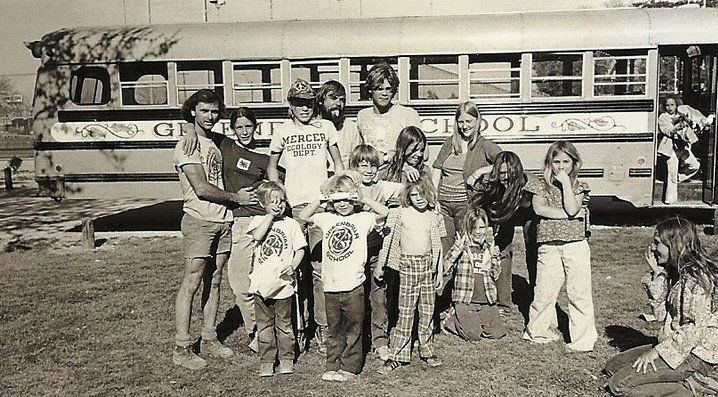 Fueled in part by the belief that we are all life long learners, that we learn best in a safe, supportive atmosphere, and that learning takes place everywhere, not just in a classroom.
The 1970s and early 1980s
The Early Days
Greenbriar Community School builds a foundation.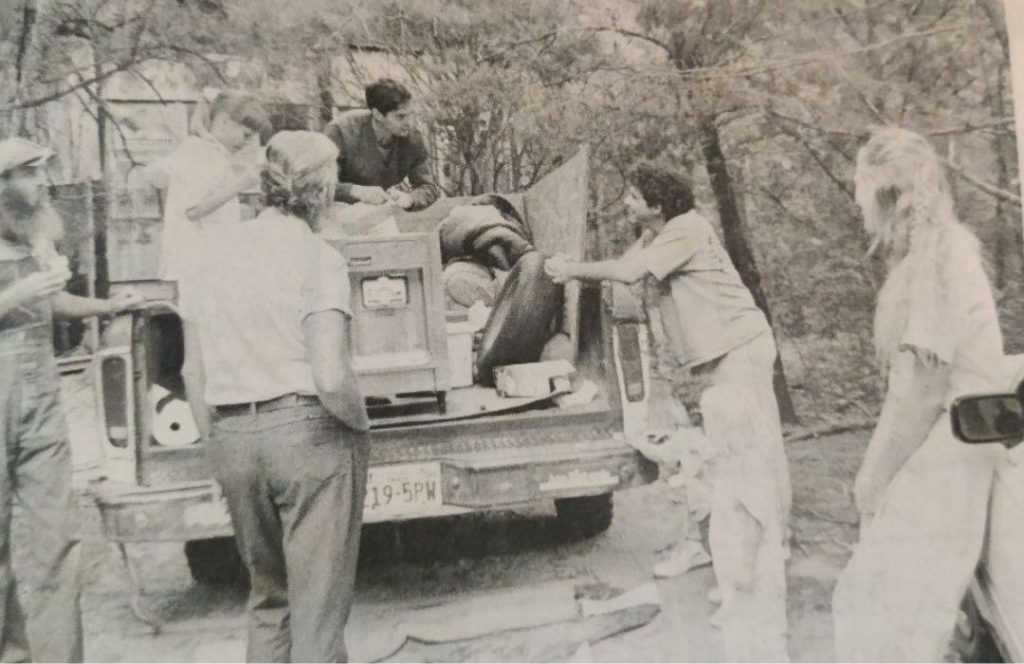 For better part of a decade, Greenbriar School bussed many children to and from Austin Texas, to the 170 acre wooded property. As the growth of Austin happened, other "Alternative Education" options became available. The school evolved as the property began to deveolp, many contributors in those days moved to the property and began to building roads, and structures. For years there was no electricity, eventually the power grid was tied in, while one side of the property remains "off the grid" to this day. Later a water well and pump was installed. Most of the original buildings were built with entirely recycled, salvaged, or donated materials.
The 1980s throught the early 2000s
The School Becomes a Community
The Community Grows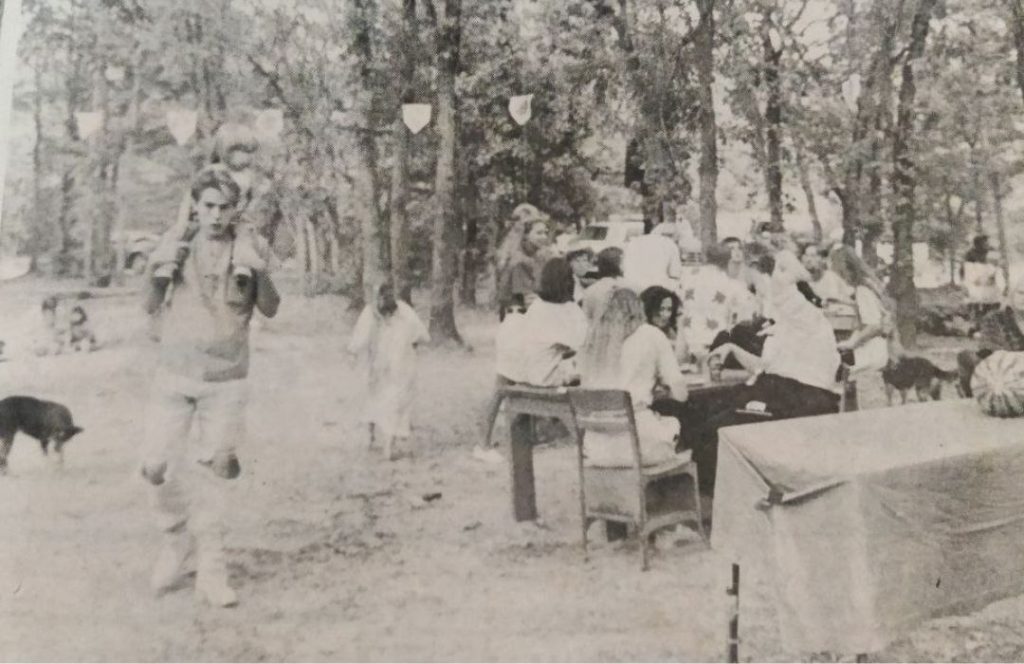 The Community grew to have more than 50 residents, most activities were community focused, and since there was one primary kitchen, everyone ate together as a group. The School became a Community of parents, children, and volunteers using a model of consensus decision making.
2001 Fire at the Main
Disaster Strikes Greenbriar
Fire at Greenbriar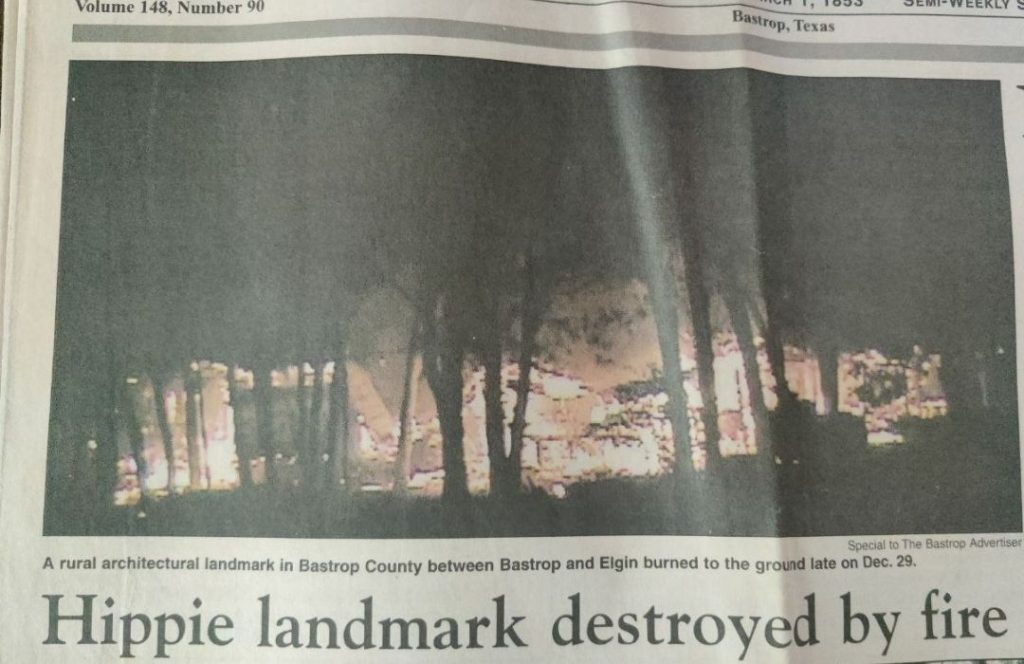 In 2001 the "Main" building structure burned to the ground. Many important documents were lost, aside from losing our primary community facility.
Present Day
Greenbriar Community School Thrives
Present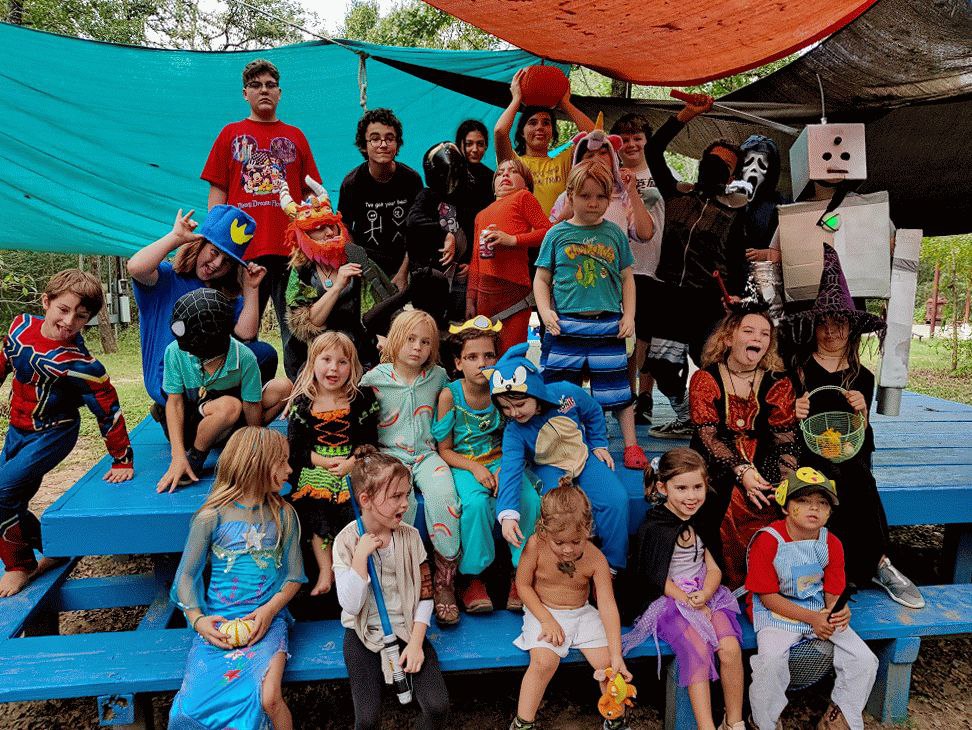 After the fire many folks left or moved on, not a lot of activity happened for some years. Many of the original buildings were in need of repair, or had been completly consumed by the forest. A new focus was born and has propelled massive clean-up efforts, re-building buildings and roads. We are working hard to continue to improve ourselves and our Educational programs.
We have developed a dynamic and flexible student centered curriculum. We provide a space and facility that is constantly changing to meet the needs of our students, based on their current interests.
Homeschool Enrichment Program:
Our "Homeschool Enrichment Program" is a space for parents to homeschool together in a community environment. We have created a facility, and a regular scheduled program. 
If you would like to participate or have any questions, visit the Homeschool Enrichment Program page.
Our workshops include topics such as..
Communal living
Wild Edible plants
Organic gardening
Permaculture
Natural building
Land management
Native and invasive species of Bastrop Texas
Natural habitat
If you would like to volunteer at one of our workshops or events, please visit the Volunteer page.
If you interested in hosting an event or Educational workshop, please visit the Facilities Usage page.
Here at Greenbriar, we strive to live more consciously in our interactions with one another, and our environment.
Greenbriar School is operated for educational purposes within the meaning of Section 501(c)(3) of the Internal Revenue Code.