Homeschool Enrichment Program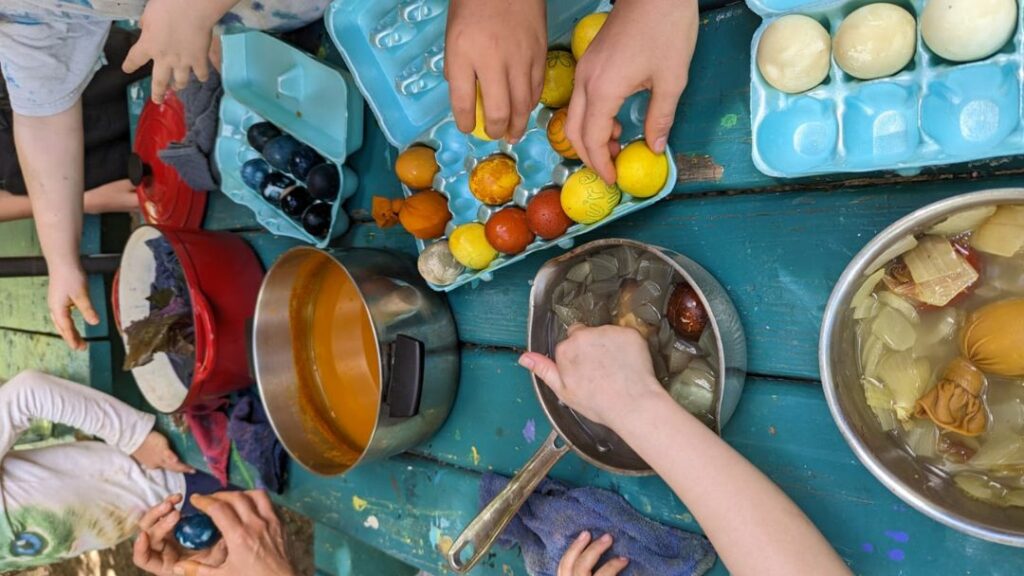 The Greenbriar Homeschool Enrichment Program is a k – 12, four day a week, outdoor educational experience for children in Central Texas.
Every school year looks different because we collaborate with our students and parents to create an environment that fosters the individual interests of each of our families.
In the mornings we focus on core curriculum, such as ELA, writing, math, science, history and geography. In the afternoon we add in elective classes such as yoga, welding, improv, newspaper, orchestra, and more. The classes offered will vary each year, based on the interests of the children enrolled and the interests of the parents and teachers involved.
We love it when parents stay and participate in the school day, but you also have the option to drop off a potty trained child to attend from 9:00 a.m. to 3:00 p.m.
Our most highly reviewed aspect of our homeschool enrichment program is the garden class. Children are able to get their hands in the soil and participate in the process of food production from seed germination to harvest and consumption. Garden is offered in the afternoons, and is an alternative to Game of Village or Project Wonderland on those days.
If you are interested in obtaining a community garden plot for your family, inquire here.
Many parents teach classes in the afternoon, or participate in other ways during the school day. We are strong believers and lifelong learning, and enjoy having the whole family together when possible.
This program is a great fit for your family if your children love to spend time outside, getting dirty, exploring nature, and interacting with dogs, cats, and chickens.
Below you can find an example from the current school year.