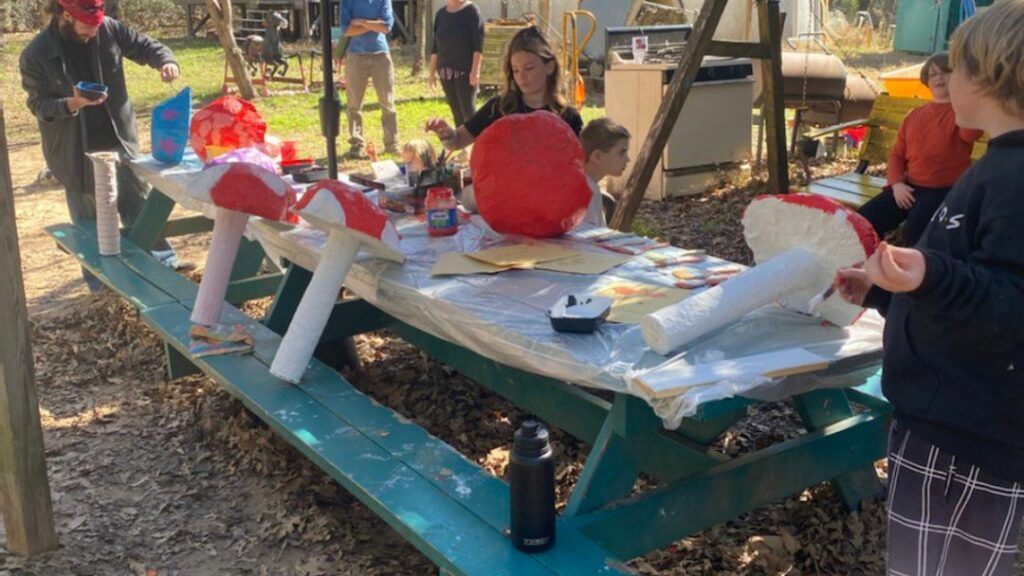 This program is about creation through experiential, hands on education. There is a lot of art involved, and engineering.
The children will pick a variety of projects, make a plan and execute their vision. This will involve reading, writing, group work, visioning, collaboration, communication, math, and more.
Students' work will be on display throughout our Greenbriar Campus indefinitely into the future. When we say Project Wonderland, we really mean it! We are turning our campus in to a work of our students' art!
This year we created upcycled wind chimes, giant mushroom sculpture yard art, learned about and tended to bee hives, and began making items for our farmer's market booth. You will find Project Wonderland's touch all over our property and we are excited to see this concept continue.
How / When it Will be Offered in 2023/2024: 
This year Project Wonderland is moving from a day long weekly program to a 3 day a week afternoon elective. On Tuesdays and Wednesdays students can engage in Project Wonderland work as one of their electives, and Thursdays Project Wonderland IS the elective.
Children who do not want to participate in project Wonderland can attend garden on Thursdays and any of our evolving electives on Tuesday / Wednesday. Monday elective is Games of Village.