Dave Balough
President, Marsalom Inc Board of Directors
Co-Director, Greenbriar Community School
Lead Teacher, Homeschool Enrichment age 5-7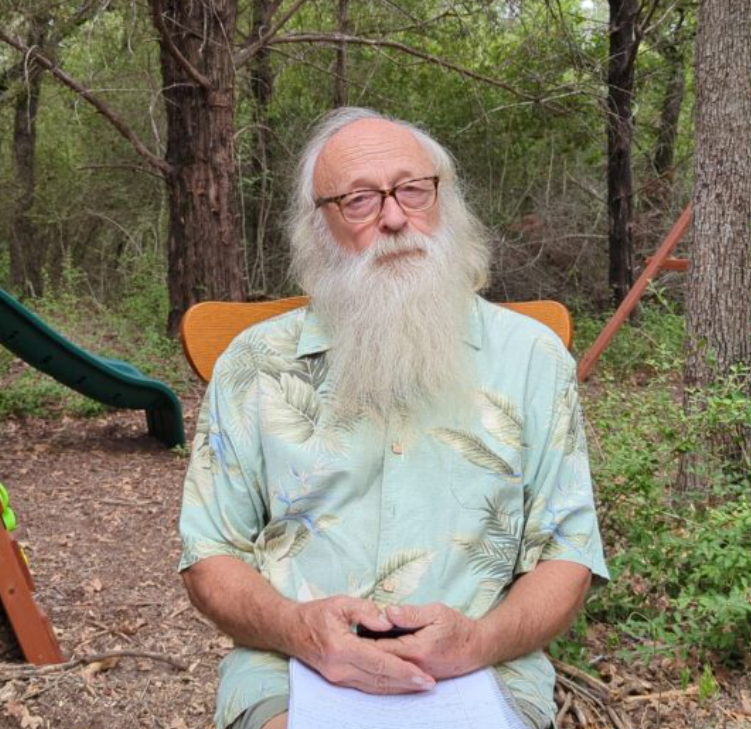 Dave has been in the alternative education movement since the seventies. He is the previous Chair for the National Coalition of Alternative Community Schools and the current President of the Board for Greenbriar Community School. Previously Dave has served as an Outward Bound instructor ,and has taught at Greenbriar since 1974. He graduated from Ohio Wesleyan University with a BA in education. Dave has worn many hats at Greenbriar over the years. He is currently the lead teacher for the "littles" and involved with Game of Village.
Bee Espinola
Lead Teacher, Project Wonderland
Lead Teacher, Homeschool Enrichment Maker Space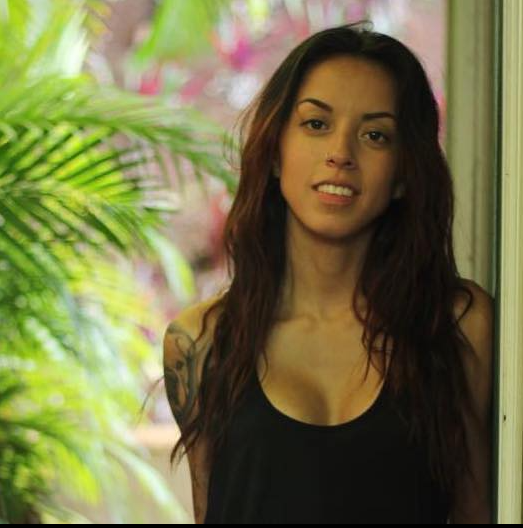 Hello there! I'm Bee, and I'm incredibly grateful to serve as the Project Wonderland Instructor at Greenbriar Community School. As an ardent lover of all things creative, working with children and being out in the woods, this role feels like an enchanting dream come true.
From a young age, I found immense joy in creating, tinkering with and exploring various art mediums. Over the last 20 years I have developed self-taught skills in entrepreneurship by selling my personally created art using various points of sale. From hand drawn and painted pet and family portraits, murals, furniture flipping and reinventing useful repurposed materials. I believe that creativity is the heartbeat of life and being able to share this passion with young minds is both a privilege and a delight.
I have served Greenbriar Community School's Project Wonderland program for the past year and have witnessed the transformative power of art and creative projects in the lives of my students. Every day I am amazed watching their ingenuity and eagerness to dive into new adventures.
One of my primary responsibilities as the Project Wonderland Instructor is to create a dynamic and engaging curriculum that ignites the spark of creativity in each child. By nurturing child-led projects and skill-based activities, I encourage my students to express themselves freely and authentically.
My ultimate goal is to create an inspiring environment where children have the opportunity to freely self-express through art. We often take to the woods, where the wonders of nature become our canvas. The great outdoors inspire our artistic endeavors, encouraging us to see the world with new eyes. By introducing them to new art mediums, a vast selection of materials, "trash to treasure" skills, and following DIY tutorials together, we empower them to see the beauty and potential in themselves and everything around them.
It's an honor to be part of this extraordinary journey, and I look forward to continuing to inspire and be inspired by my young artists at Greenbriar Community School. Let's continue to create wonders together!
Nadja Profit
Lead Teacher, Game of Village
Lead Teacher, Homeschool Enrichment Ages 8-14
Assistant Teacher, Project Wonderland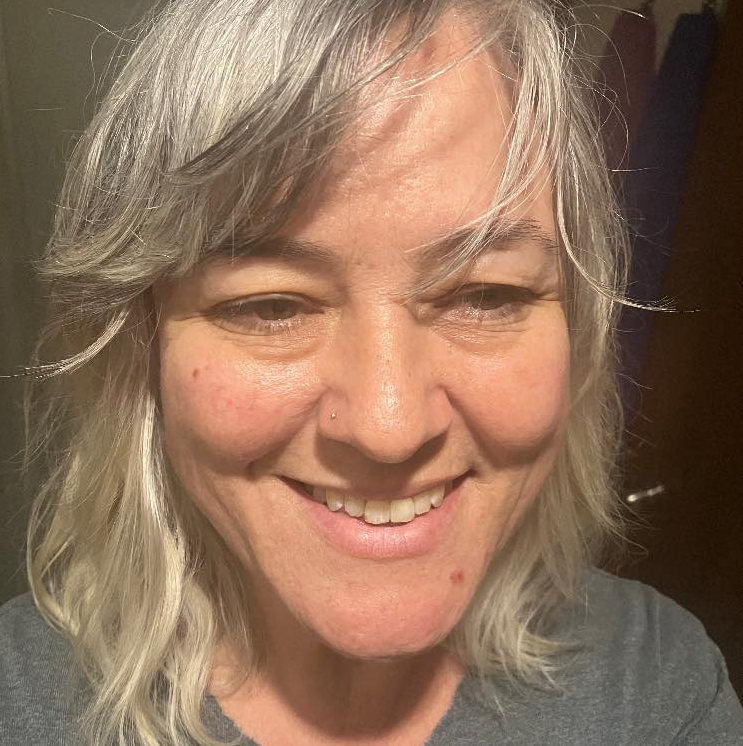 Hello there. I'm Nadia (AKA Nadja) Profit and I originally hail from "midwestern" (upstate) New York though I've now lived in Central Texas since 2002. I am a single mom of 2 native Texans, a GA-PA 1998 Appalachian Trail hiker, an Army Veteran and a "Jack of many trades". I have been working with children/young adults since my first babysitting gig at 10 (or maybe even 8) years old have held numerous jobs from after school care and summer camp counselor at the YMCA to College Staff Counselor for the EOP (Equal Opportunity Program) summer program to homeschool co-op teacher.
I have a background in art (printmaking, photography, metal sculpture, painting etc.) earning a BFA from Alfred University at the turn of the century, I am trained as a birthing doula and most recently graduated from AOMA Graduate School of Integrative Medicine with the degree of MAcCHM (Master of Acupuncture with a Chinese Herbal Medicine Specialization).
My homeschool journey began when my family stumbled across unschooling, in 2009, when my now 17-year-old was 3. We attended conferences and joined local groups of like-minded families who practiced partnership parenting and child led learning. When not in class or studying for her Texas Medical Board exams, she enjoys gulf coast beach trips, road trips, camping and her tiny home Texas life.
Catherine (Cat) Bleish Bonandin
Treasurer, Marsalom Inc. Board of Directors
Co-Director, Greenbriar Community School
Lead Teacher, Livestock, Event Planning, Reading Intervention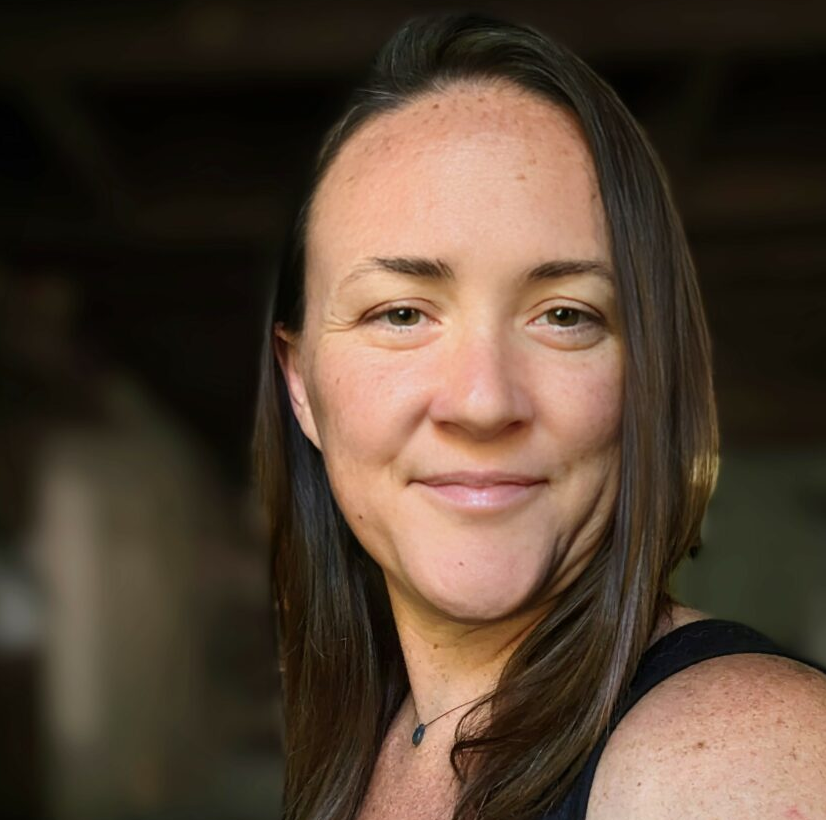 Catherine is the Treasurer of Marsalom Inc, and acting Principal of the school at Greenbriar. She has a Master's in Public Administration in Nonprofit Management and is currently working on her Master's in Education and specialty dyslexia training. Catherine is a homeschool mother of 12 years, and long standing advocate for alternative education models and nature based learning. Catherine has lived at Greenbriar Intentional Community since 2020, and during that time has been a teacher of yoga, livestock, and ages 8-13 academics.